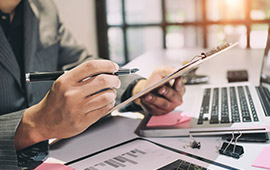 Everybody knows CASH IS KING. But too many businesses are unaware where there cash goes. We can help you to understand where your cash has gone and where it is going. Not planning your cash flow is truly planning to fail. Even successful businesses can fail without great cash flow management.
It is also a vital part of your banking compliance, when you have debt, and a vital part of corporate diligence.
Cash flow management is the most important aspect of every business. A healthy cash flow ensures that the business can pay salaries on time and have funds for growth and expansion of the business. Resources are also available for paying vendor bills and taxes on time.